ABOUT ABOUT ABOUT ABOUT ABOUT ABOUT ABOUT ABOUT ABOUT ABOUT ABOUT ABOUT



Education


UAL: Central Saint Martins
BA (Hons) Graphic Design,
Moving Image Specialism
School of Creative Media
Master of Fine Arts, Creative Media
Contact me
︎
me@noreasonstudio.com
Screenings & Awards:
- Hugo Boss Visual Display Campaign: First Place (London/Berlin)
- Award Winner of Los Angeles Animation Festival
- Special Jury Award, Tatsuno International Festival (Japan)
- Nominee of Kuandu Animation Award Nomination, Kuandu International Animation Festival: (Taipei)
- TIFF Tirana Film Festival: Official Selection (
Oscar® qualifying
)
- Spark Animation Festival: Official Selection (Vancouver) (
Oscar® qualifying
)
- Finalist, SHORT to the Point (Bucharest)
- SUPERNOVA Digital Animation Festival: Official Selection (United States)
- ANIMAFILM International Animation Festival: Official Selection (Azerbaijan)
- TIAF- Tbilisi International Animation Festival: Offical Selection
- Shibuya TANPEN Film Festival CLIMAX at Sasebo: Official Selection (Tokyo)
- Big Cartoon Festival: Official Selection (Moscow)
- NewFilmmakers NY: Official Selection (New York) - BITBANG International Animation, Videogames and Digital Art Festival : Official Selection (Argentina)
- Canlandıranlar Film Festival: Official Selection (İstanbul)
- London International Short Film Festival: Official Selection
- International Animation Festival (Los Angeles)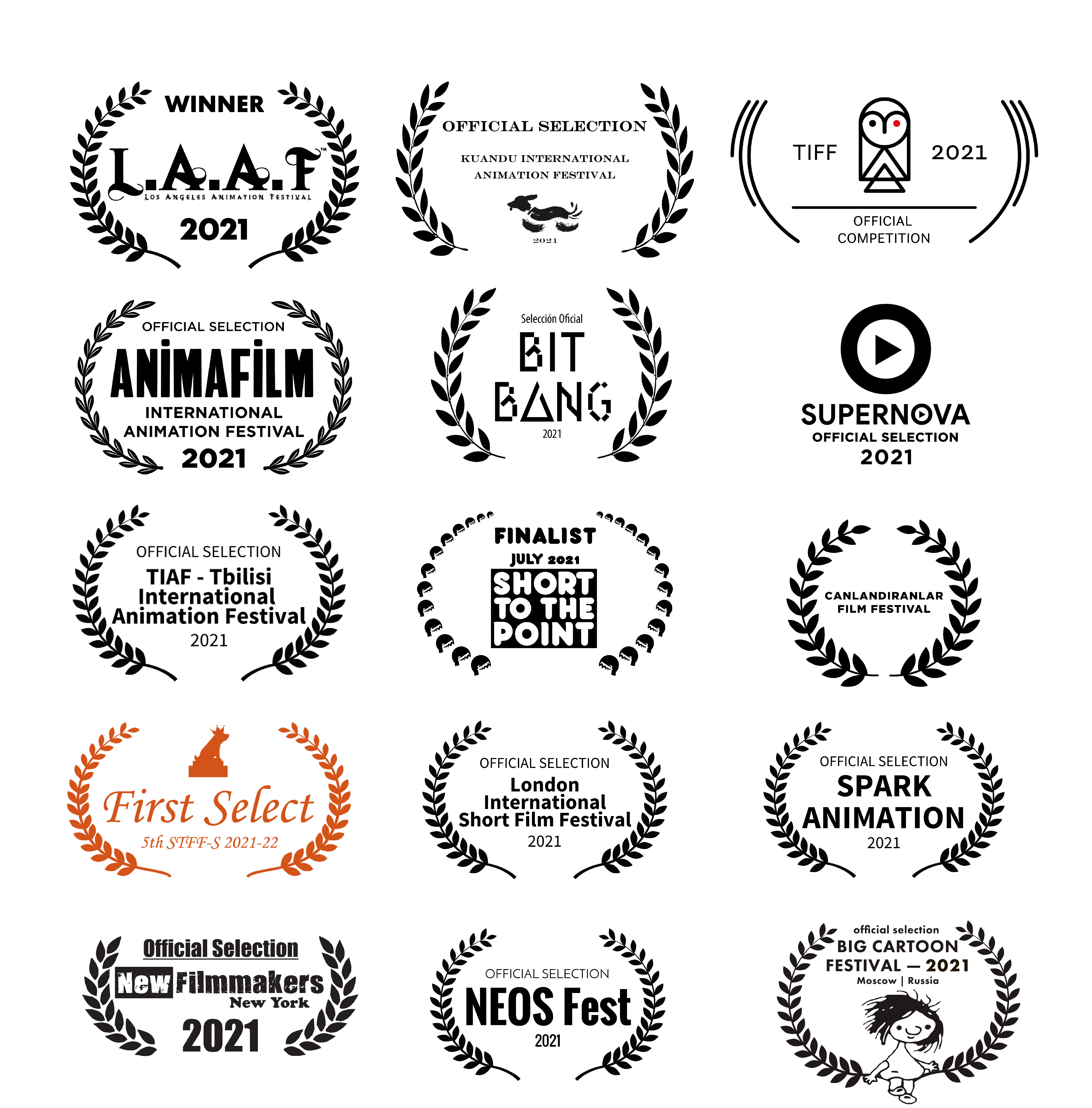 Selected Clients:
Coca-Cola, Hugo Boss, West Kowloon Cultural District, Hong Kong Arts Centre, Mill6 CHAT, 1a space, Videotage, Youth Square by New World Development Company Limited (NWD), Global Deli
Florence Yuk Ki Lee 李鈺淇 (b.1994, Hong Kong) is an independent animation artist and graphic designer based in Hong Kong. Florence completed a Bachelor of Arts (Honours) in Graphic Design, Moving Image Specialism at Central Saint Martins, University of the Arts London in 2016 and went on to obtain a Master in Fine Arts at the School of Creative Media at City University of Hong Kong in 2021. As a visual artist, her creative practices include animation art, moving image, visual poetry and visual communication design. Animation and drawing have become the best way of communicating what she thinks. She found love in 12 frames per second and never looked back. Her works explore the extraordinary in the ordinary, often expressing her emotional, aesthetic and poetic responses to different places.
She co-founded
No Reason Studio
, a Hong Kong-based creative studio with a focus on art publishing, contemporary print, animation, illustration, moving image and photography. No Reason Studio had participated in multiple art book fairs and festivals such as Booked: Hong Kong Art Book Fair 2020 & 2021 at Tai Kwun, Taipei Art Book Fair 2018 at the Songshan Cultural and Creative Park, HK Zine and Print Fest 2017, Kowloon City Book Fair, etc. You can find their books in Para Site, Kubrick and ACO Book.
Open for collaborations and commissions.
︎
me@noreasonstudio.com